Each April we celebrate and promote activities that help people and families learn more about personal finance habits, tools and resources that help them strengthen their financial health. Bank On Greater Milwaukee also releases its annual Your Smart Money Resource Guide and participates in community events, book reads with young people and more.
Check out the Bank On Greater Milwaukee Resources page where you'll find a number of blog posts on different financial topics and featuring local financial literacy efforts, including 10 Tips to Celebrate Financial Literacy Month and posts about 529 plans, debt relief, retirement planning, and more. This blog post provides a compilation of local and national resources that promote financial literacy throughout the year.
You can also access the resource guide, which is a printed full-color, full-size booklet available in English & Spanish, and offers information and resources on a variety of financial topics. Download it here and contact Constance at constance@uedawi.org if you'd like Guides to distribute!
Also, UEDA worked in collaboration with 6 community partners to sponsor a place-based Financial Health Counselor Certification (FHCC) training last week. We are thrilled that our community will now have 15+ newly certified counselors to serve people and families via the National Association of Credit Counselors! Next steps include putting in place regular network meetings for counselors and a second training cohort in early Fall.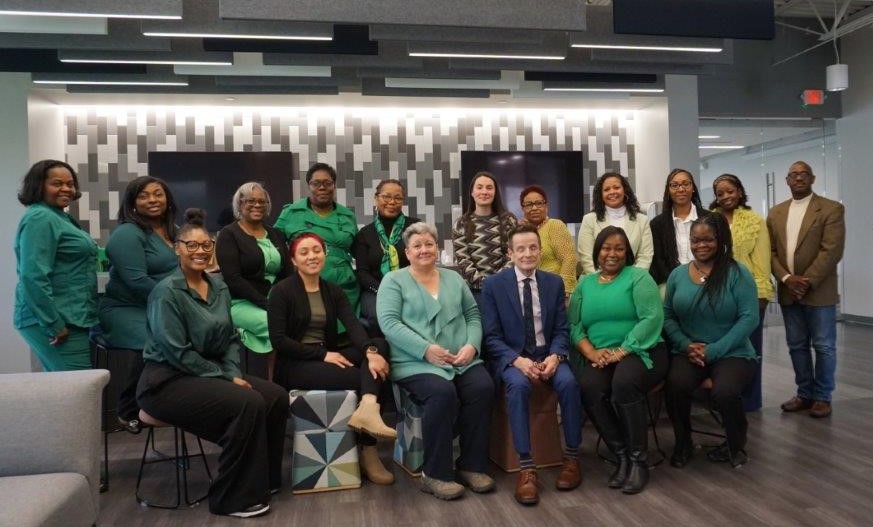 Special thanks to our funders Bader Philanthropies, U.S. Bank, Zilber Family Foundation and the partners listed below for making this happen!
African American Leadership Alliance of Milwaukee (AALAM)
Center for Self-Sufficiency, Inc.
FDIC Milwaukee Alliance for Economic Inclusion (AEI)
Pathways to Financial Empowerment
Riverworks Development Corporation
Wisconsin Women's Business Initiative Corporation (WWBIC)
YWCA Southeast Wisconsin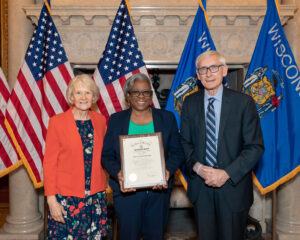 And last but not least, we are proud to share that Bank On Greater Milwaukee was recognized by the Governor's Council on Financial Literacy with a 2022 Financial Literacy Award in the Legacy Category. Recipients are recognized for for providing exceptional financial literacy and capability education in an inclusive and innovative manner.
The legacy award is given to an organization, business, or individual whose purpose and heritage is ingrained in sustained financial literacy and capability efforts. Read more about the this amazing recognition by DFI here>>