As National Small Business Week approaches, it's important to highlight the significant role that small businesses play in Wisconsin's economy. Small businesses create jobs, contribute to the tax base, and drive innovation and economic growth in our communities.
There are more than 445,000 small businesses in Wisconsin, which employ 1.2 million people.
Small businesses account for 99.4% of all businesses in the state.
Here are 5 ways to celebrate our small businesses this week and throughout the year:
Shop local

: Make an effort to support small businesses in your community by shopping locally. Buy from local stores, eat at local restaurants, and use local services whenever possible.

Share on social media

: Use social media to highlight small businesses in your area. Share photos and positive reviews of your favorite small businesses to help promote them to your followers.

Write a review

: Leave a positive review for a small business on Yelp, Google, or another review site. Positive reviews can help small businesses attract more customers.

Say thank you

: Take the time to say thank you to the small businesses in your community. Let them know that you appreciate their hard work and the contributions they make to your community.

Buy gift cards

: Purchase gift cards from local small businesses to give as gifts or use for yourself later on.
The U.S. Small Business Administration, state and local small business resource providers all host events and highlight resources to help our small business community. For example:
The SBA is hosting a virtual summit May 2-3, which will include educational presentations by experts, an exhibit hall, networking, and a mentoring lounge. The event is free to attend for both established and aspiring business owners. View details & register here>>
Wisconsin Economic Development Corp. (WEDC) is hosting the Small Business Academy in partnership with the Lt. Governor. It takes place May 2-5, with virtual sessions Tuesday-Thursday and in-person events throughout the state on Friday May 5. Topics include funding, scaling strategies, workforce retention, cash flow, storytelling and more. View details & register here>>
UEDA Member SBA Wisconsin's website lists local resources and upcoming learning opportunities throughout the year: www.sba.gov/district/wisconsin
Thank you to our small business members:
Bright Horizons Real Estate
Center of Care LLC
Center for Public Skills Training
Columbia Savings & Loan Association
Community Charge PGH
Community Development Management Partnerships
Community Insurance Information Center
Contexture
Diverse Dining
GoodFlow Enterprises
Goyke & Associates
HomeWorks Bronzeville
Jobs That Help
Lloyd Consulting, Inc.
Midwest Executive Realty
P3 Development Group
And thank you to these UEDA members who provide resources & services to our small business community!
AARP Wisconsin
Burleigh Street CDC
City of Milwaukee DCD
Gateway to Milwaukee
Greater Milwaukee Committee
Groundwork Milwaukee
Guest House of Milwaukee
Harbor District
Historic King Drive BID
Hmong Wisconsin Chamber of Commerce
Latino Chamber of Commerce of SE WI
LISC Milwaukee
Menomonee Valley Partners
Milwaukee Development Corp.
Milwaukee Economic Development Corp. (MEDC)
Milwaukee Public Library
PRISM Economic Development Corp.
Riverworks Development Corp.
SBA Wisconsin
The Business Council
VIA CDC
WHEDA
WI Dept. of Agriculture, Trade & Consumer Protection
WI LGBT Chamber of Commerce
WI Veterans Chamber of Commerce
WWBIC
YWCA Southeast Wisconsin
Each April we celebrate and promote activities that help people and families learn more about personal finance habits, tools and resources that help them strengthen their financial health. Bank On Greater Milwaukee also releases its annual Your Smart Money Resource Guide and participates in community events, book reads with young people and more.
Check out the Bank On Greater Milwaukee Resources page where you'll find a number of blog posts on different financial topics and featuring local financial literacy efforts, including 10 Tips to Celebrate Financial Literacy Month and posts about 529 plans, debt relief, retirement planning, and more. This blog post provides a compilation of local and national resources that promote financial literacy throughout the year.
You can also access the resource guide, which is a printed full-color, full-size booklet available in English & Spanish, and offers information and resources on a variety of financial topics. Download it here and contact Constance at constance@uedawi.org if you'd like Guides to distribute!
Also, UEDA worked in collaboration with 6 community partners to sponsor a place-based Financial Health Counselor Certification (FHCC) training last week. We are thrilled that our community will now have 15+ newly certified counselors to serve people and families via the National Association of Credit Counselors! Next steps include putting in place regular network meetings for counselors and a second training cohort in early Fall.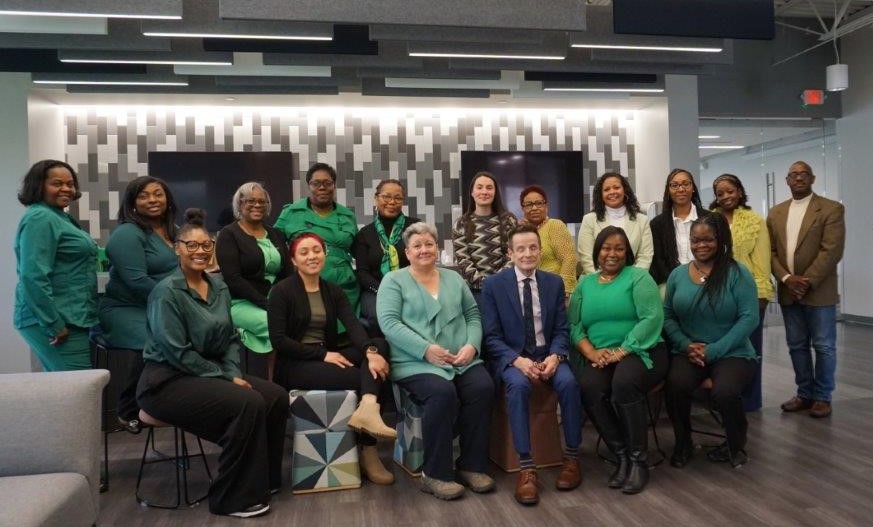 Special thanks to our funders Bader Philanthropies, U.S. Bank, Zilber Family Foundation and the partners listed below for making this happen!
African American Leadership Alliance of Milwaukee (AALAM)
Center for Self-Sufficiency, Inc.
FDIC Milwaukee Alliance for Economic Inclusion (AEI)
Pathways to Financial Empowerment
Riverworks Development Corporation
Wisconsin Women's Business Initiative Corporation (WWBIC)
YWCA Southeast Wisconsin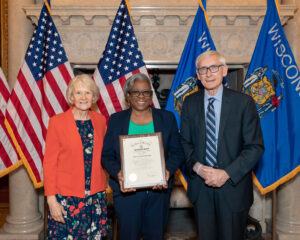 And last but not least, we are proud to share that Bank On Greater Milwaukee was recognized by the Governor's Council on Financial Literacy with a 2022 Financial Literacy Award in the Legacy Category. Recipients are recognized for for providing exceptional financial literacy and capability education in an inclusive and innovative manner.
The legacy award is given to an organization, business, or individual whose purpose and heritage is ingrained in sustained financial literacy and capability efforts. Read more about the this amazing recognition by DFI here>>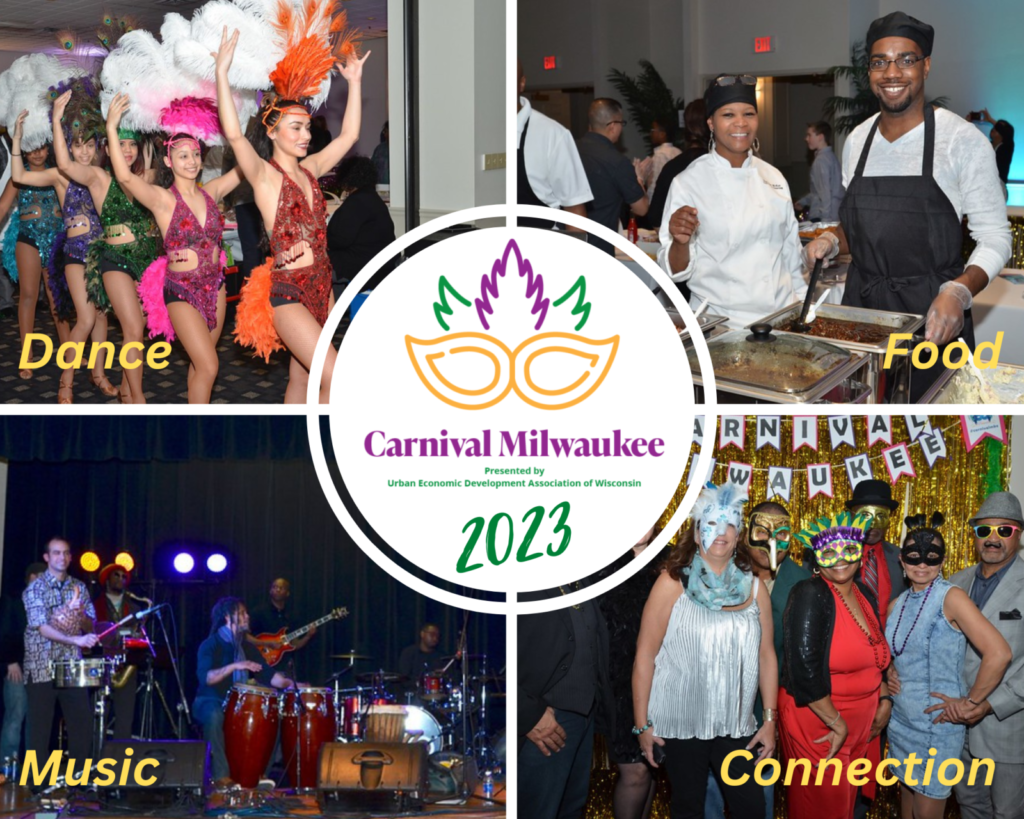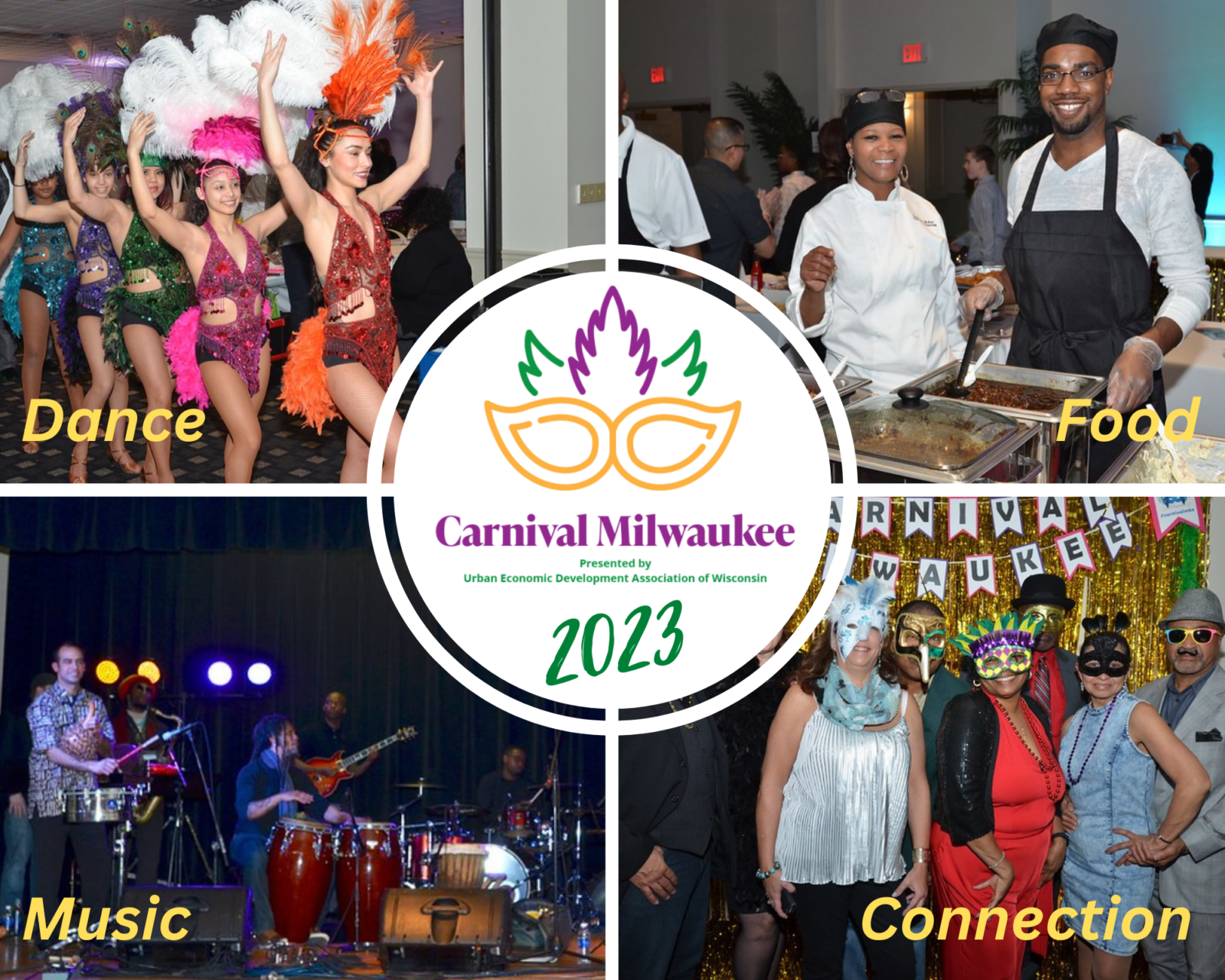 This 15th annual Carnival Milwaukee fundraiser was truly special! On Friday, March 3rd, nearly 280 guests and friends joined us at the Historic Pritzlaff as we gathered in-person for the first time since 2020.
We celebrated Milwaukee's diversity through food, music, culture, and fellowship. De La Buena, Salsabrositas, and Samba Da Vida brought the music, dance and vibrant beats, 20 local restaurants and caterers wowed our guests with a diverse menu for our food tasting, and guests enjoyed an interactive photo booth and top-notch raffle.
We also celebrated the life of Bill Johnson, our Executive Director from 2006-2015, who created this seminal event. Bill dreamed of creating a space for people from different walks of life to come together and enjoy all the beauty and diversity our community has to offer – in short, a party with a purpose. We honored him with a a Second Line tribute and other special touches like a "Bill's Favorites" basket in our raffle.
Look for a full recap in April, including photos, video and an updated list of Carnival Milwaukee Food Tasting vendors.

Carnival Milwaukee is a fundraiser for the Urban Economic Development Association of Wisconsin (UEDA) and celebrates Milwaukee's diversity through food, music, and dance while supporting the local businesses, individuals and organizations that contribute to the economic and cultural vitality of our city.
Not able to join us this year?
Consider making a contribution to support UEDA!
Your support will not only provide direct investment into local businesses, but will also help fund UEDA's work in sustainable homeownership and affordable housing, financial empowerment, small business growth, workforce mobility, and community investment.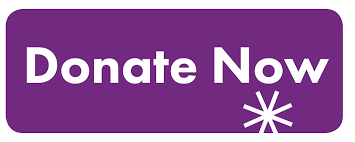 ---
Congratulations to our 2023 Awardee!
Every year we present a Bridge Builder Award to recognize a community member or partner for their efforts to honor diversity and connect people and places through the expression of culture in food, art, music, and space.
On Tuesday, February 21st during our virtual Fat Tuesday event we recognized Riverworks Development Corporation for their commitment to connecting neighborhoods and residents through creative place-making, economic activity with small, diverse businesses, and cultural community events in Harambee and Riverwest.
Their key projects and activities include the development and management of the Beerline Trail, 53212 Marketplace, creative corridor activity, and an array of community events utilizing these newly created spaces. Learn more about them at www.riverworksmke.org.
We also announced that this award will now be known as the Bill Johnson Bridge Builder Award, in honor of UEDA's former Executive Director, who created the Carnival Milwaukee event in 2009. Bill was one of the most well-known "bridge builders" in our community and we could think of no better way to celebrate his life.
Stay tuned for more updates on what you'll find at this year's Carnival Milwaukee event on Friday, March 3rd! 
Follow UEDA on Facebook or check out www.CarnivalMilwaukee.com

THANK YOU TO OUR 2023 SPONSORS!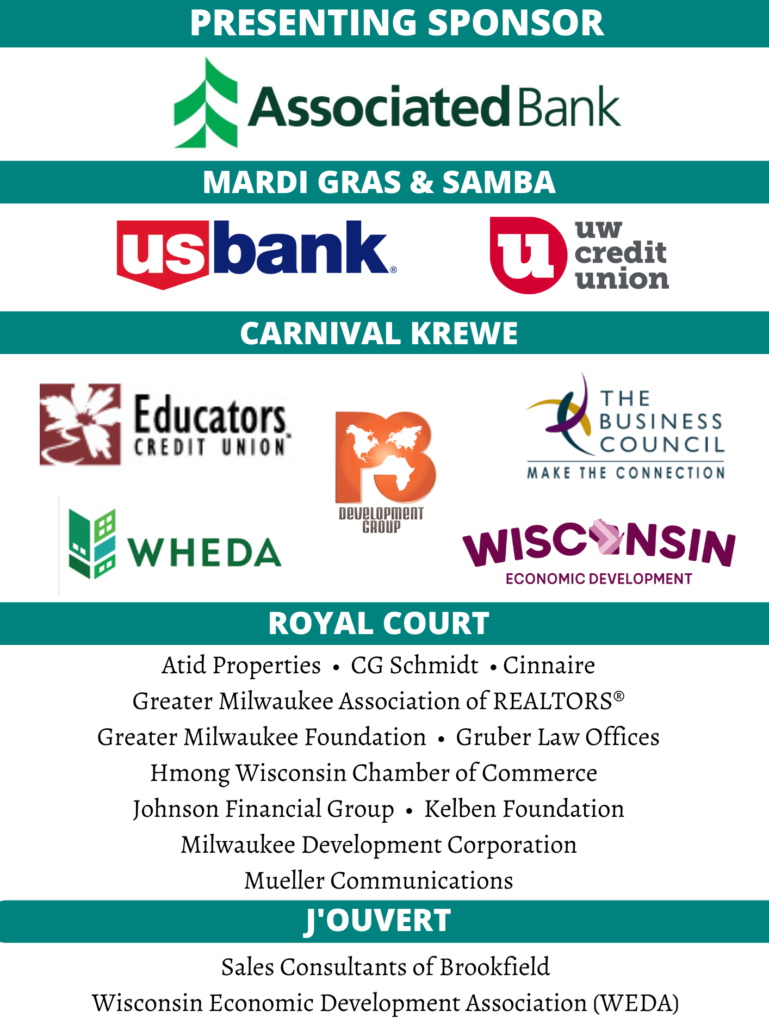 On Thursday, November 3, 2022 UEDA celebrated 25 years of supporting individuals and groups in the community and economic development sector at our Annual Community Gathering with nearly 60 of our closest friends, members and partners.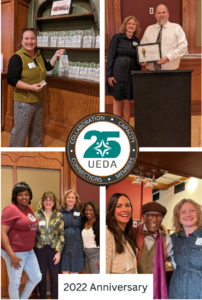 We enjoyed food and beverages from Turning Tables MKE and attendees received a special gift acknowledging the ways we seek to connect and support our members.
UEDA's Executive Director, Kristi Luzar, shared recent updates with the network and reminisced about UEDA through the years via these UEDA Highlights, a snapshot of the projects and programs we've been involved in over the years.
Lastly, we recognized the following individuals for their commitment to UEDA and their community, who exemplify our values of collaboration, capacity and connection.
Outstanding Community Partner
Brian Peters, Independence First
Extraordinary Volunteer
Maria Prioletta, City of Milwaukee Department of City Development
Check out a full recap / slideshow here.
Thank you to those who joined us! It was a classic UEDA event of connection and fellowship.

On September 29th we celebrated and shared the accomplishments of Bank On Greater Milwaukee with nearly 50 attendees. A big THANK YOU to our funders and supporters! We also recognized our 2022 Bank On Champions for their efforts to support safe and accessible banking. Over the past 3 years, we've achieved the following:
Promoted 14 Bank On Certified Accounts. In 2019 there were 6 – our efforts have more than doubled the number of certified accounts in our market!
Completed an update of our annual "Your Smart Money" resource guide, including new content and a redesign. It features information on specific financial topics and in 2022 we've distributed nearly 6,000 guides in English & Spanish. It is also posted on the BOGM website Resources page.
Helped implement 6+ banking access program integrations and have produced & widely shared 23+ items of educational content, including guides, blogs posts, and videos.
Increased our coalition from 26 to 52 members, which includes 27 community-based organizations, 17 financial institutions, 3 government partners, and 5 network partners. Members have contributed 900+ volunteers hours to BOGM!
Educated and informed over 550 individuals on banking access issues through 10+ coalition meetings and roundtables.
Launched the Bank On Greater Milwaukee Advocacy Map, a tool to help us identify areas of need compared to banking access points (branches, other financial services) – read more about it here.
Assisted coalition members and community partners to secure other CFE Fund resources to launch new services that strengthen financial stability for people and families such as the City of Milwaukee Financial Navigator program and REAL Banking initiative.
Check out slides from the event which includes more accomplishments over the past three years and watch a congratulatory message from Milwaukee Mayor Cavalier Johnson HERE.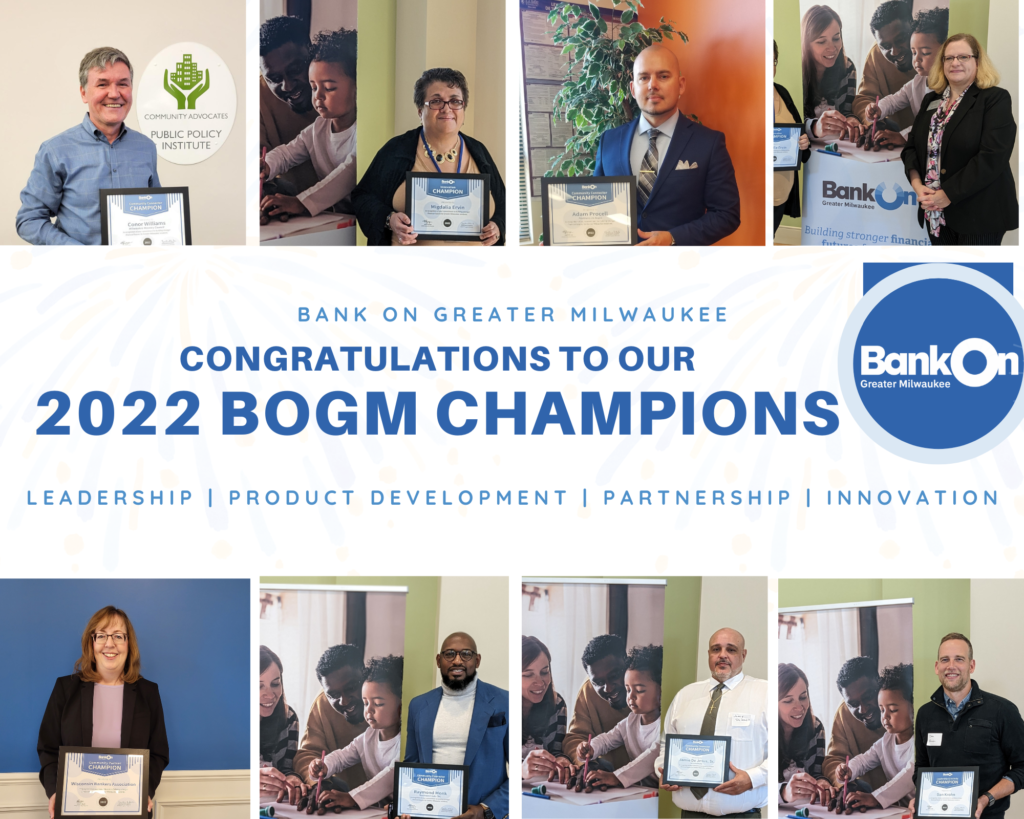 Pictured above, left to right:
Conor Williams (Community Connector), Migdalia Ervin (Innovation), Adam Procell (Community Connector), Wisconsin Bankers Association, Heather MacKinnon (Community Partner), Wisconsin Bankers Association, Rose Oswald Poels (Community Partner), Pastor Raymond Monk (Community Connector), Jaime De Jesus, Sr. (Community Connector), Dan Krohn (Leadership & Activity)
Read more about our Champions HERE.