Carnival Milwaukee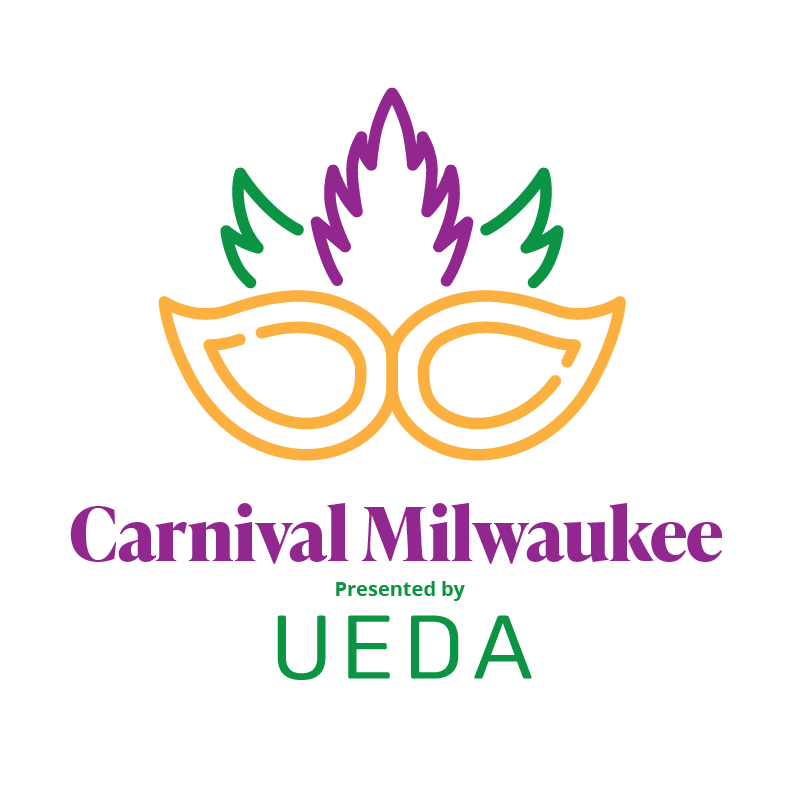 Carnival Milwaukee is UEDA's annual fundraiser and aims to highlight Milwaukee neighborhoods by lifting up the small businesses, individuals, and cultural gems that make this city unique.
---
About the Event:
Carnival Milwaukee has been held every year since 2009 and celebrates the traditions of Carnival Brazil, Mardi Gras in New Orleans, Carnival Mazatlan and Fasching in Germany.
This citywide event brings together a cross-section of nearly 300 guests every year from a diverse array of backgrounds, neighborhoods and ages— all gathered to celebrate the cultural mosaic of Milwaukee through food, music, dance, art and conversation.
---
Event Features:
Carnival Milwaukee shines a light on Milwaukee's many ethnic and cultural heritages through the following elements.
Food & Global Cuisine
Carnival Milwaukee features restaurants and chefs from across the city to celebrate the unique tastes of cultures around the world.
Bridge Builder Award
Every year we present a Bridge Builder Award to recognize a community member or partner for their efforts to honor diversity and connect people and places through the expression of culture in food, art, music and space.
Dance
Past Carnival Milwaukee events have featured lively dance performances by Panadanza and Salsabrosa Dance Company, including a mini-lesson for guests to learn the basics of African and Latin dances.
Music of the World 
Every year Milwaukee band De La Buena provides guests of our event with live, Afro-Cuban music. Samba Da Vida has joined us too, entertaining guests with Brazilian Samba.
Cultural Attire
Guests are encouraged to come dressed in cultural attire to showcase and share their heritage.
---
Impact:
Yearly feature of 25+ locally owned and operated restaurants and caterers. View our Carnival Milwaukee Food Tasting Feature, which includes over 40 food enterprises!
Highlights over 15 recognizable and emerging businesses and artists each year through live entertainment and raffle.
Through this event, we invest over $6,000 per year in local and diverse-owned businesses.
Past Bridge Builder Awardees include 88Nine Radio Milwaukee, Milwaukee Public Library, VIA CDC, Diverse Dining, ArtWorks for Milwaukee, and Riverworks Development Corp.
Celebration of over 20 Milwaukee neighborhoods by showcasing their thriving businesses and talented residents.
Financial support of UEDA's programs such as Take Root Milwaukee, Bank On Greater Milwaukee, Capacity Building, and membership activities.
---