Capacity Building & Technical Assistance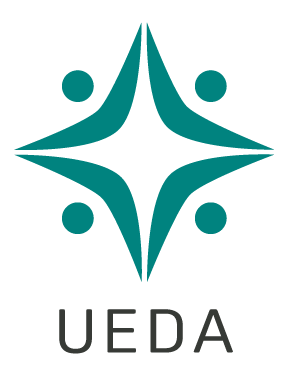 Partners Involved
We work with the following partners to provide technical assistance services that support the capacity of nonprofit organizations in the Milwaukee area.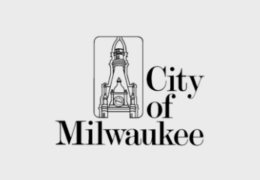 UEDA's work in this space started in 2001, as a technical assistance provider for the U.S. Department of Housing & Urban Development (HUD), where we developed expertise in working with community development-focused organizations to address organizational development issues.
Since 2018, UEDA has expanded its capacity-building work through the use of City of Milwaukee Community Development Block Grant (CDBG) funds. We have been able to offer direct technical assistance to nonprofits, organize group-based learning, promote training opportunities, and other coalition-based convening.
In 2021 UEDA began working with a collective of intermediary and philanthropic organizations in Greater Milwaukee to make capacity building services and resources more accessible to nonprofits in the region.
---
Goals & Challenges:
Our Goals
To more effectively provide technical assistance that connects organizations and enterprises to resources and tools that help them be better at what they do.
We help organizations and individuals assess, understand, and prioritize needs first and then develop projects to address them.
Challenges To Our Work
The recent loss of previous nonprofit capacity building entities in our community has led to gaps in how organizations are able to access expertise to strengthen operations and respond to increased demand for services.
The success of this model is also dependent on having a strong consultant network that has deep yet varied experience working with nonprofits and social enterprises.
---
Approach:
UEDA pulls together its experience in technical assistance with years of work serving community-based organizations and supporting our membership network.
We provide needs assessment, project coordination, and assistance to secure expert consultants when needed.
Priority assistance is given to UEDA members, housing and community development nonprofit organizations in our network, and City of Milwaukee CDBG program grantees.
We also help social enterprises and small businesses in our network access similar resources and expertise.
Projects often focus on strengthening financial management, developing strategic plans, implementing board development and governance practices, assessing technology needs & infrastructure, and program/service evaluation.
We work with other intermediaries to address the needs identified by community-based organizations in a 2019 study by Project Pivot, which recommended a flexible, collaborative hub that coordinates (vs. duplicates) resources.
---
What We're Learning:
Building trusted relationships with community-based organizations over time is critical to successful technical assistance outcomes.
Smaller organizations in particular struggle with accessing expertise that helps them identify opportunities to reduce administrative burdens through the use of outsourcing and technology.
UEDA's strength as a convener and diverse network can help organize and connect organizations to the many sources of expertise and resources that currently exist.
---
Impact:
Over the past three years, UEDA has provided direct technical assistance to 20+ local nonprofits, assisting them with organizational assessment, strategic planning, financial management, by-laws review & updates, board development, and managing CDBG forms and reports.
In 2019-2020 UEDA led the 2020-2024 HUD Consolidated Plan process for the City of Milwaukee, resulting in 10 Navigator tools for use by community-based organizations.
Starting in 2019, we partnered with the Nonprofit Academy of WI to apply the Standards of Excellence curriculum to our direct technical assistance work.
In 2020, UEDA worked with Walnut Way Conservation Corp. to host a Cooperative Ownership Learning Series, which engaged 150+ individuals in best practice and shared learning sessions.
Since May 2020, UEDA has served in a leadership position on the MKE Civic Action Team, a coalition of philanthropic and community stakeholders that formed in the aftermath of the COVID-19 pandemic to coordinate community response and recovery.
In 2021, UEDA helped begin work to develop Nonprofit Lift, a website and consultant directory that helps Milwaukee-area nonprofits connect to resources and technical assistance. We are serving as a fiscal and administrative sponsor for this new resource, working in partnership with the Helen Bader Institute for Nonprofit Management, Jobs That Help, Nonprofit Academy of Wisconsin, Nonprofit Management Fund, and Create Wisconsin.
---